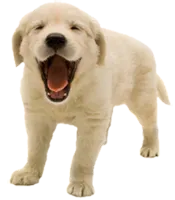 Phoenix Veterinary Care
At Phoenix Veterinary Center we know that bringing your cat or dog to the vet can be very stressful. Our expert team of veterinary professionals at Phoenix Veterinary Center in Phoenix, AZ offers compassionate pet care with the least amount of anxiety for both you and your pet.
Our state of the art veterinary facility is clean, comfortable and efficient which provides an additional level of comfort to you and your pet.
A health checkup from head to tail
At Phoenix Veterinary Center we understand how important your pet is to you, as a matter of fact, we are pet owner too. To ensure that your cat or dog lives a long healthy life they should have an annual checkup
The checkup includes a full physical exam. Also, the checkup includes an assessment of your dog or cat's dental health. If necessary, we may recommend a professional tooth cleaning which involves an ultrasonic scaling of the teeth which removes plaque and bacteria above and below the gum line.
Pet Medical History
Please don't forget to bring in any medical history that you have about your pet when you come to our vet clinic for a checkup. The more information that you can provide us with their history and the current state of their health, the better we will be able to serve your pet's health needs.
We also recommend keeping a journal of your pet's health throughout his or her life, including behavioral shifts. This information can be an invaluable resource to hone in on an issue that otherwise might not be detected until it's too late.
Whatever information you can provide about your pet will go a long way to ensuring a healthy life for your cat or dog.
State of the Art Veterinary facility in Phoenix AZ
Phoenix Veterinary Center is committed to providing the best veterinary care for your four-legged family member. Our state of the art veterinary facility includes diagnostic laboratory testing, digital radiology (X-rays), digital dental radiology and advanced anesthetic monitoring equipment.
In conjunction with our sister hospital, Laveen Veterinary Center - Laveen, AZ - (602) 559-9600, we have veterinarians with advanced expertise in areas such as internal medicine, soft tissue, oral and orthopedic surgery. We are confident that we can provide the most effective health care possible for your pet.
To learn more about our Phoenix veterinary care schedule an appointment for your pet today or call (602) 559-5500.