Phoenix Pet Clinic New Patient Center
At Phoenix Veterinary Center (PVC) we know that bringing your dog or cat to the vet for the first time comes with a lot of questions. Below you will find everything you'll need to know about PVC and how we can help your pet live a healthy, happy life.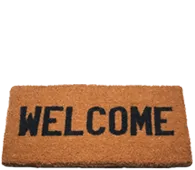 From online forms for new patients to what you can expect when you visit us, payment options and pet resources to help you make informed decisions about Fido or Miss Kitty, PVC is committed to helping keep your pets healthy year round.
Veterinary care services
At Phoenix Veterinary Center we are proud to offer a wide variety of veterinary services for your dog or cat.
Preventative physical examination
Emergency and critical care
Feline Medicine
Senior animal care and geriatric medicine
Pet education
Comprehensive laboratory testing & diagnostics
Pain management
Digital radiology (X-ray)
Ultrasound
Dentistry & Oral surgery
Internal medicine
Chemotherapy
General and advanced soft tissue surgery
Orthopedic surgery
Digital dental radiography
State of the art anesthetic machines
Anesthesia monitoring
In addition to our veterinary care, we stay on top of the latest advances in veterinarian technology and above all, we are always mindful of the fact that all animals and pets need to be treated with loving care in every check-up, procedure, or surgery.
We are pet owners too
You can rest assured that you are in good company as the veterinarians at PVC understand the bond that comes with owning a pet, after all, we are pet owners too, and we know that caring for your dog or cat is a responsibility that isn't taken lightly.
The team at PVC also understands that the more information that we can provide you about the health of your pet, when it comes to making decisions, you will have the confidence in knowing that you are making the right choice base on an educated decision.
Committed to your pet's health
With access to over 150 cumulative years of DVM (Doctor of Veterinary medicine) experience, we can provide our clients with a broad spectrum of knowledge. We are passionate about preventative care including dentistry and has a particular interest in soft tissue surgery, oncology, and internal medicine.
From our veterinary care services and pet education, keeping your furry four-legged family member healthy year round is our primary goal.
To request an appointment for your dog or cat today, contact Phoenix Veterinary Center or call (602) 559-5500.