Advancements in veterinary medicine mean that our pets are living longer than ever. This is great news for pet owners who love their pets and consider them to be a part of their family. However, as animals age, they can develop a variety of physiological problems, including reduced hearing, loss of eyesight and limited mobility. They are also more susceptible to many conditions and diseases, including arthritis, heart disease, liver disease and cancer. Therefore, it is important to provide your pet with special care as it reaches an advanced age.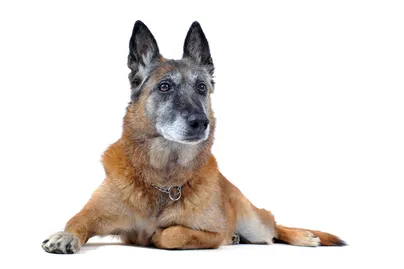 At the Phoenix Veterinary Center, our team prides itself on providing care and support to aging animals. We want pet owners to feel comfortable and confident knowing their senior dog or cat is receiving the best possible medical treatment. Our Phoenix veterinarians administer health screenings for early detection of common diseases and conduct wellness exams during regularly scheduled veterinarian visits.
If you are in need of senior pet care and geriatric medicine in Phoenix, AZ, then look no further than our experienced and professional veterinary team. We are here for you and your aging pet every step of the way! Call today to schedule a wellness checkup for your senior dog or cat. Our Phoenix vets will lend insight and guidance into the health of your aging pet and help you establish a routine for keeping them safe and healthy.
Senior Pet Wellness Exams
Just like their owners, most geriatric pets will experience age-related cognitive and behavioral changes. Regular health checkups can help catch and treat these problems before they become too serious. Our Phoenix veterinary staff recommends scheduling physical examinations at least twice a year in order to ensure the health and happiness of your pet. At the Phoenix Veterinary Center, our veterinarians provide the following services during a senior pet wellness exam.
Comprehensive physical examination

Pain assessment
Diagnostic tests
Nutritional counseling
Oral exams
Blood Work
Vaccinations
Intestinal parasite test
And more!
If you notice any changes in the mood or behavior of your senior pet, then you should schedule an appointment with the Phoenix Veterinary Center as soon as possible. Our team of medical experts will conduct a thorough examination of your dog or cat and provide you with the most accurate information available.
Additionally, if your senior pet has gained or lost a large amount of weight, then we can evaluate its body condition and determine whether this is a sign of illness. In many cases, carrying additional weight is difficult for aging dogs and cats and can negatively affect their quality of life. Our veterinarians near Phoenix, AZ will develop a plan to address this problem and show you how to monitor your pet's body condition at home.
Geriatric Medicine for Pets in Phoenix, AZ
The lifespan of your dog or cat will vary depending on its size and breed. However, most dogs are classified as seniors after seven or more years of age. Your veterinarian can help you assess if your pet has reached this milestone. He or she is your best source of information about the topic of geriatric medicine for pets in Phoenix, AZ.
To learn more about the geriatric medicine provided by our expert animal caretakers, please contact us as soon as possible. At the Phoenix Veterinary Center, we will work with you to determine the safest and best outcome for your senior pet. Call today to schedule an initial appointment with our highly-reputable team of vets.
Dental Care for Senior Dogs and Cats
Did you know that dental disease is increasingly common among senior dogs and cats? This is primarily due to pet owners failing to provide adequate dental care for their pets. In many cases, senior pets are forced to live with discomfort and pain due to their dental issues.
At the Phoenix Veterinary Center, we want your aging pet to live comfortably for the remainder of its life. Our veterinarians in Phoenix, AZ will diagnose and treat the dental pain your senior pet is experiencing. We firmly believe that dental care plays an integral role in the health and wellness of older pets. To schedule a consultation with our pet dental care experts, send us a message as soon as possible. We look forward to meeting with you and providing your pet with the care and geriatric medicine it deserves.
Schedule a Health Check Up for Your Senior Dog or Cat Today!
Is your dog or cat showing signs of aging? If so, then it is important to ensure they remain as healthy and happy as possible. At the Phoenix Veterinary Center, we offer comprehensive senior pet care and geriatric medicine in Phoenix, AZ and the surrounding cities. Our team can conduct a variety of laboratory tests to determine the health and condition of your aging pet. We can also prescribe a variety of medications to help your dog or cat live a long and healthy life.
To schedule a consultation with our senior pet care team, contact us today at (602) 559-5500 or send us a message online. A member of our team will answer your initial questions and help you book an appointment with one of our experienced and professional Phoenix veterinarians. If you are happy with the veterinary services we provide, then please do not hesitate to leave us a review or refer us to your friends. Call today!