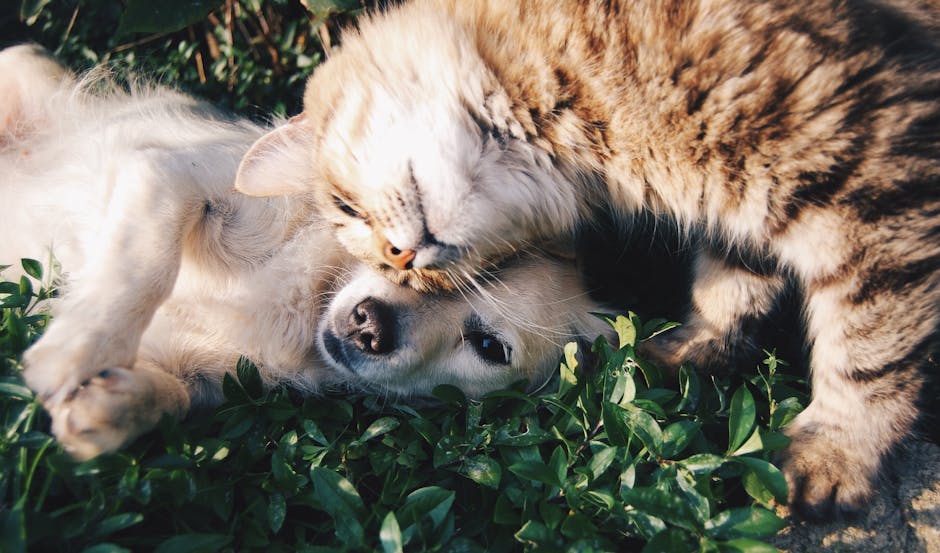 Have you been wondering if your pet is healthy? What things are you doing to ensure your pet is leading a healthy lifestyle? Check out these seven tips on how to make sure your pet is happy and healthy
Annual Wellness Visit
Just like us humans, pets need their annual checkups for dental cleanings, vaccines, and tests. The types of vaccines they receive depend on their age and condition. There are some vaccines that are only needed if the pets live in a certain region. Your vet can help you plan out a schedule that works for you and your pet.
Spay or Neuter Your Pet
Did you know it can extend their life expectancy and help from overpopulating? Many people just think it is just a caution for unwanted litters, but it also protects against many types of cancer. It can prevent uterine infections and testicular cancer.
Heartworm Preventive & Flea Control
It is recommended to keep your animals on a year-round heartworm and flea/tick control. Even if you live in colder areas, ticks can still lurk around. Even mosquitoes can be dangerous as well, so make sure your animal is up to date. 
Weight Control
Does your animal seem a bit overweight? Have you considered what you have been feeding them lately? A lot of health problems come from their diets. Over 50% of animals are overweight without the owners even knowing it. 
Microchip
Microchipping is a great way to ensure your pets safety just in case they seem to escape from your home. It is a simple, safe, and cheap process that will make sure your animal can return home safely. 
Bathing
How often do you bathe your pet? Did you know that it depends on their health and age? Healthy animals do not need weekly baths because it can dry out their skin. A couple of times a month is the perfect amount. Brushings and trimmings, however, are needed on a daily/weekly basis. Some pets need weekly washings with medicated shampoos or soaps. Talk to your vet before making this decision for your animal. 
Toys and Treats
Some toys and treats can cause damage to your animal, such as rawhide. Check the ingredients of what you are giving to your animal before purchasing the product. There are many healthier options out there.
We hope these tips help you take another look into your pet's health this Spring! If you have any more questions, visit us at http://phoenixvetcenter.com/