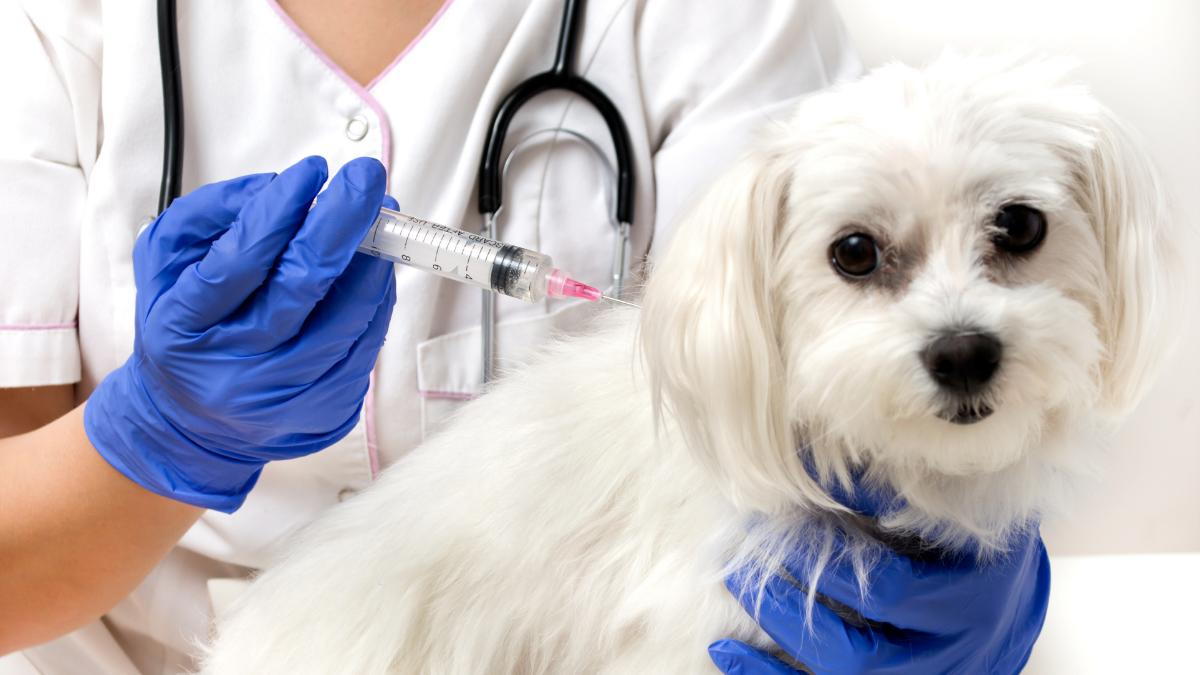 Rabies is a viral disease that is almost always fatal once symptoms appear, and proper vaccination is the best and only way to keep you and your dog safe. National Rabies Day is coming up on September 28th, which is a great reminder why vaccinating your pets for rabies is so important.

Keeping your pet current on her rabies vaccination ensures that she should be protected against the disease if bitten by a wild animal or other pet that is carrying rabies. Depending on your state's laws, your pet will likely need to be quarantined for a period after a bite for safety purposes, but she should not develop the disease herself, due to strong antibodies through vaccination.

There is no test that can be done on a living person or an animal to tell if they are infected, and there is no treatment that can stop the virus once symptoms occur. As soon as you are able to tell if you or your pet is infected with the virus, it is too late.

While some rabies vaccinations are licensed for one year, others are labeled for three years, but some states require annual vaccination regardless of labeling. Your veterinarian will know your state's laws and keep your pet on the appropriate vaccination schedule.

Whether your pet only needs a rabies vaccination every three years or not, you should still schedule annual wellness visits for your furry friend. Regular wellness exams are the most important preventive measure that you can provide for your pet, and vaccinations are just one component of a wellness visit. Since pets don't always show signs of early disease, annual or biannual exams are vital for keeping your pet in optimal health, regardless of how often vaccinations are administered.
Vaccine requirements for each pet and geographic location are different. Please speak to your veterinarian about the best vaccination protocol for your specific pet, location, and lifestyle.