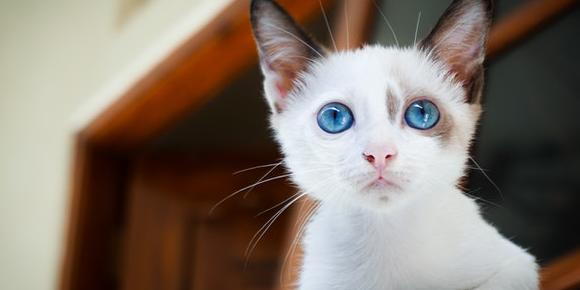 As a cat parent, your cat's well being is the number one priority.  Would you be able to tell if your cat was lonely?

Cats aren't pack animals like dogs, but indoor cats do require affection and play with humans or other animals in order to be happy. Many of the tell-take signs of loneliness can also be signs of illness or behavioral problems. Here are some signs that your cat may be experiencing loneliness.
Increased sleep
Cats are nocturnal creatures, so it's normal for them to sleep away a larch chunk of the daytime hours. However, it can be a sign of loneliness or depression if your cat begins to sleep more than usual or would rather sleep than engage in playtime with you.
Litter box problems
Peeing outside the litter box can either be a health or behavioral problem. If you've ruled out a medical issue like kidney stones or a urinary tract infection, you can bet that the problem is rooted in stress. Cats can become stressed out for all kinds of reasons, including loneliness and boredom.
Destructive behavior
Cats who don't have a friend to play with may resort to destructive behaviors as a way to work out some pent-up energy. This commonly results in furniture being shredded. If your cat is demonstrating destructive behavior from loneliness, she'll probably be trashing your furniture when she's been left alone for long stretches of time.
Aggression
Cats who are lonely can act out in ways that are aggressive (and potentially dangerous). Your cat may be lonely if she has suddenly taken to swatting or nipping at you as you're preparing to leave your home.
Increased vocalization
Is your cat suddenly more chatty that usual? Excessive vocalization can be a sign of loneliness. Lonely cats tend to be most vocal when you return home after a long day away or at night when you're trying to sleep.